It's not exactly video , and not exactly animated GIF's , but Vine is certainly interesting . This new Twitter - backed service allows you to create a 6 second looping video with audio . You can like it , comment it .It is simple amazing .
It works quite simple , login with your Twitter Account record a video and share it . So let's get in -depth with this latest App by twitter .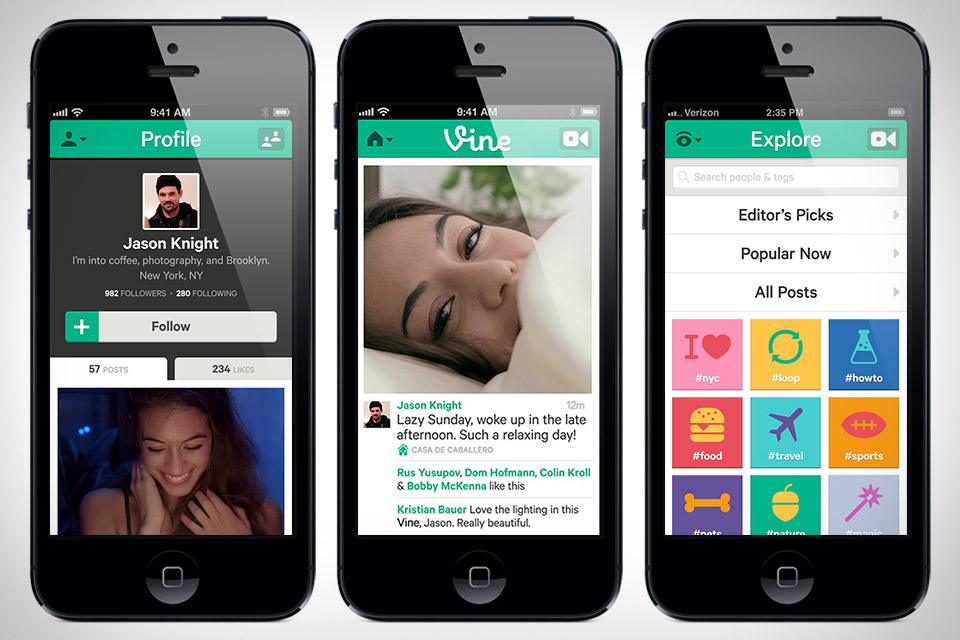 Image courtesy Uncrate.
It definitely has a great User Interface and a simple user experience . Also it solved the "Instagram for Video" problem . The prequisetes presented by TechCrunch for such an App .
(1) Easy-to-use HD video capture
(2) Apple-like user experience (U/X), which means seamless integration with the video capture device and one-click filters, effects, private/public sharing
(3) Immediate untethered fast file uploading to the cloud
(4) Optimized cloud transcoding
(5)Intuitive video content management (CMS) from the device itself and any connected device
(6) Intelligent & secure delivery/playback
Right away, Vine breaks some of these rules, which is probably how it was able to create a superfast UX for mobile video. First, Vine clearly doesn't capture in HD. The video clips, in The Verge's apt words, are "fast and noisy." Like Instagram, Vine sacrifices pixel resolution for speed and gets away with it because the user experience is primarily, well, mobile: you're more likely to be watching Vine clips in a tiny square on your smartphone, not blown up on a Retina Macbook Pro.
"Vine is like Cinemagram but better "
Vine also skips the filters.
That would just add an extra step to making a video clip that doesn't add much instant value to it. Instead, Vine lets you string multiple shots together in a way that's
just as simple
as Instagram's filters. Editing, it seems, is the "filters of video"–the value-add that video can do
quickly and easily
that other visual media can't.
Well , so how does Vine do it ? According to Colin Kroll , engineering head of Vine :
In Vine the video encoding process starts as soon as you start recording . The encoding is set to the new h.264 format , and videos uploaded to Vine are transcoded at different bit rates.

Vine records the video in 480 X 480 using H264 encoding .And the framerate is variable .

Vine keeps a running estimate of a device's connectivity, and loads videos with the appropriate bit rate.
Here's a simple example of Vine is capable of..
Solving Rubia in 6 seconds ..!! vine.co/v/bJLzlWmHmU1
— Syncbo (@syncbo) January 31, 2013



Vine for iOS